10 Historic Homesteads You Can Still Stay In
---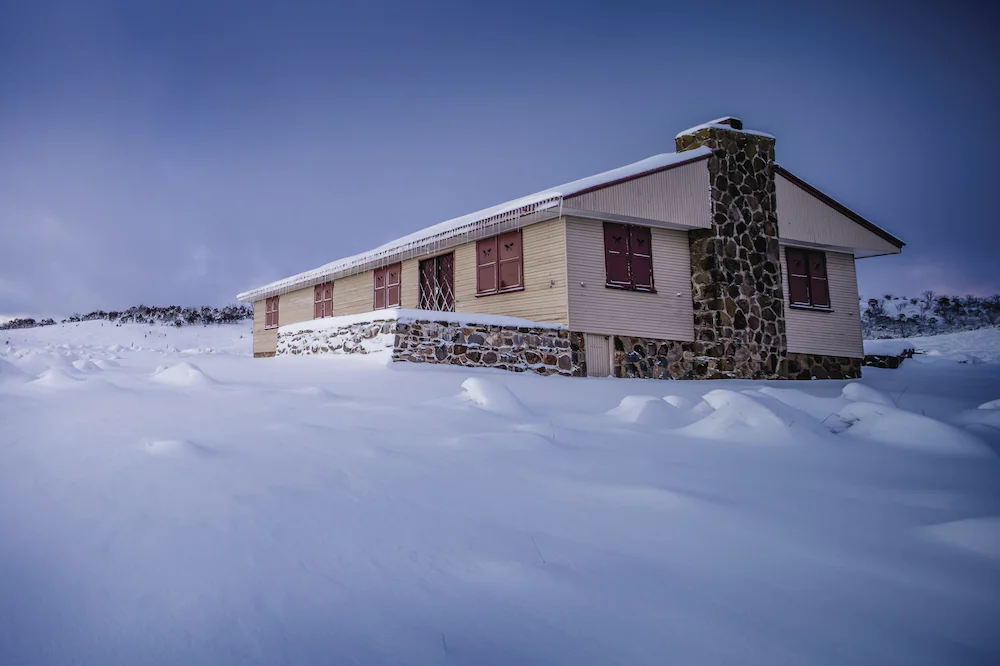 ---
Featured image courtesy of Australian.com
Whether you're looking for a romantic getaway in a breezy cottage or a fun get-together in a gothic mansion, we've got you covered.
From the mountains to the bush to the coast, NSW has dozens of unique homesteads and cottages to relax in. To get you started, here are a few suggestions.
Assistant Lighthouse Keeper's Cottages In Cape Byron
Why stay at a Byron Bay motel when you can stay directly near the beautiful Cape Byron Lighthouse? Because these cottages are located on Australia's most easterly point, you'll almost certainly be among the first to witness the sunrise in the country. You could also sleep in! You are, after all, on vacation. Rest up to enjoy the beaches, coastal hikes, and watersports that Byron Bay has to offer. Back at the ranch, it's time to fire up the grill, say goodbye to the day visitors, and toast the lighthouse lifestyle.
Is Byron a little too far north for you? The charming Sugarloaf Point lighthouse cabins in Myall Lakes National Park are ideal for a romantic escape.
Capertee Residence
Plan a holiday with your squad in this 1920s country homestead overlooking the Capertee River. There's a lot to boast about when your backyard is Capertee Valley, the second-largest enclosed canyon. Mountain biking, 4WDing, strolling, swimming, fishing, and a visit to the ghost town of Glen Davis are all on the itinerary. Before stepping inside to settle around the slow combustion fire, pop a bottle of local Mudgee wine and watch the wallabies and wombats from the verandah.
Keeper's Cottage At Montague Island Head Lighthouse
Amazing location, great accommodations, and great views are three essential ingredients for a memorable stay. This 1881 cottage, located on a wildlife refuge off NSW's South Coast coast, has it all. Because the location is rural, you may come away for a relaxing weekend with a group without bothering your neighbors. (However, don't forget about your penguin neighbors!) There's also a fur seal colony, which will have you filling up your camera roll because they're so adorable!
Interested in visiting additional South Coast lighthouse keeper's cottages? The Montague Island Assistant Lighthouse Keeper's Cottage or the Green Cape Lightstation Cottages near Eden are further options.
Highland Cottage
The word cottage conjures up images of a charming setting. That is until you discover that this newly refurbished 1920s home boasts three luxurious bedrooms and a wraparound veranda with panoramic views of Port Hacking. That, and it's rather luxurious, with new Scandinavian-inspired lounge furnishings. Hilltop Cottage is close to Winifred and Uloola Falls and Lady Carrington Drive, which is great for walking or cycling if you ever get around to putting down your wine glass and going exploring.
Presbytery Of St. Bernard
I don't know about you, but a haunted church is my idea of a fun weekend trip. The clear gothic influence of St Bernard's Presbytery adds to the chills. Built-in the mid-1800s, this little-known village below Mt Victoria in the Blue Mountains is rumored to be haunted. The Presbytery (next to the church) provides a luxurious stay, complete with Chesterfield armchairs, a spa bath, and a romantic four-poster bed despite the possibly haunted surroundings. If you dare, take a ghost tour.
Home Of Currango
Do you need a digital detox? In this rustic eco-accommodation hidden in the high plains, step back in time. This 1895 homestead is ideal for a large group of friends looking to get off the grid and explore Kosciuszko National Park in a pioneer fashion. We're talking about solar electricity, and no cellphones, which means whatever occurs in Currango remains in Currango. Take advantage of the break from social media and join your friends around the farm table for a good meal.
If that fails, stay at Daffodil Cottage, Currango's old overseer's residence, for a more personal alpine hut experience, or get a party together to stay at 16-bed The Pines Cottage, which was originally built for stockmen.
Hut Wolgal
This 1960s ski lodge, a distinctive vision of stone and timber set against the stark alpine landscape of Kosciuszko National Park's Kiandra plains, will delight design enthusiasts and Instagrammers. It's where Australian skiing began, and you'll be able to continue the tradition in the winter at adjacent Mount Selwyn. During the warmer months, you can go trout fishing or bushwalking. Make sure you're well-prepared, as Wolgal Hut is rather secluded and has modest facilities, which is what makes it ideal.
Old Trahlee
Travelling with young children can be challenging, but there are times when you just want to get out of town. Try a quick family visit to Hartley Historic Village's Old Trahlee, a lovely sandstone building on the other side of the Blue Mountains. Pretend you're back in the 1800s in this renovated colonial cottage, complete with modern amenities such as kid-friendly bunk beds and a baby's cot. With its stories of infamous livestock thieves, the historic courthouse should be a hit with the kids. It's also an excellent starting point for a day's journey to the Jenolan Caves and the upper mountains.
Homestead Of East Kundera
This lovingly renovated farmhouse is ideal. It has all of the charms of an 1890s pastoral station without requiring any experience with livestock or wilderness navigation. You can swim, paddle, or fish in the Macleay River and stroll the Oxley Wild Rivers National Park's walking paths across the highlands and valleys. The large verandah of the homestead is ideal for kicking up your spurs and marvelling at how remote you feel from the twenty-first century.
1917 Section Of The Yarrangobilly Caves House
This big dame has a creaky staircase, airy verandahs, and a huge living room oozing 1920s cool. It underwent an award-winning renovation, resulting in huge common living areas and luxurious, hotel-quality accommodations. The Yarrangobilly Caverns House 1917 is incentive enough to visit northern Kosciuszko National Park. Still, the park's eponymous caves will keep you occupied during the day, and you'll beat the day-trippers to the thermal pool.
The original 1901 wings next door may be preferable for groups. You can even reserve an entire wing or the entire hotel.