Emu Bottom Homestead
---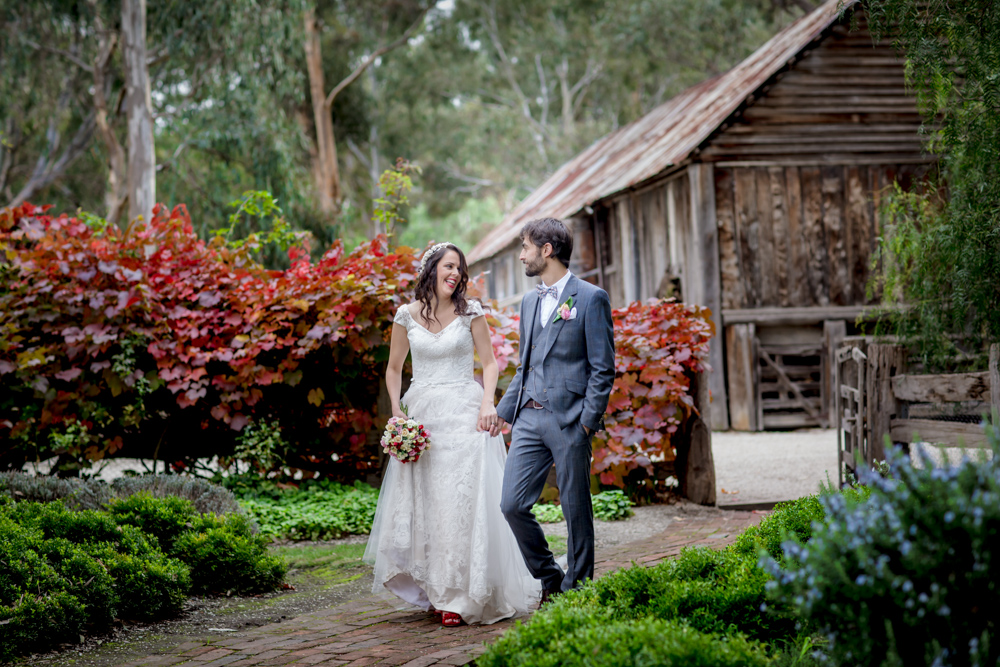 ---
Image courtesy of Kate Deagan
Emu Bottom Residence is a historic homestead in the Victorian town of Sunbury. Emu Bottom, built around 1836, is Victoria's oldest surviving settlers' farmhouse. Because "it was low lying land and the haunt of countless emus," it was given that name. "Local stone, dry coursed with creek mud" was used to build the main homestead and several of the outlying structures.
Emu Bottom is also with its "twelve paned deeply recessed windows… echoing the old world… while the homestead (was) also cleverly adapted to the new environment" with its broad verandas and easterly aspect a rare example of early Australian colonial architecture.
History
The construction of the Emu Bottom farmhouse began in 1836. George Evans (1785–1876) settled in modern-day Sunbury after arriving on the Schooner Enterprize from Van Diemen's Land in 1835. Evans occupied Emu Bottom, afterward renamed Emu Vale, with a squatting license, as one of many huge squatting runs on Crown land. Evans married eighteen-year-old Anne Holden in 1843 at the age of 58. The union had six children who grew up on the homestead. Many squatter runs, including Emu Bottom, became available outright after 1851. Evans was disappointed to learn that "his" run had been purchased by the extremely affluent W. J. T." Big" Clarke. Evans kept the 640-acre (2.6-km2) homestead plot, but it was barely feasible. Around 1860, Evans leased the property and opened a hotel in Melbourne's core business district. His family finally returned to Emu Bottom when he died in Melbourne in 1876. Evans' last son died in 1916, and the property changed hands several times before being dubbed "Holly Green."
Revival and restoration
Expert and thorough restoration were carried out in 1968 under the leadership of architects John and Phyllis Murphy; the preceding century's additions…were unmade."
Several artifacts, as well as the original kitchen fireplace and oven, were discovered during the restoration. Following a fire in 1980, more restoration work was done.
Between 1970 and 1975, Emu Bottom was a popular tourist destination, garnering 90,000 tourists each year.
From in 1974-5, the property was used to film Cash and Company's TV series and its sequel Tandarra.
In 1978, the property was used to film the TV mini-series Against the Wind.
Pressure on the little 600-acre (2.4 km2) farm mounted as the city of Sunbury drew closer. The land was partitioned in 1979, with 24 hectares set aside for the old residence.
The Epicurean Group now manages the homestead and its surroundings as a function and reception center. Several platypus observation platforms are located near important wetlands.