Elevating Your Quality of Life: A Guide to Making the Most of High Country Living
---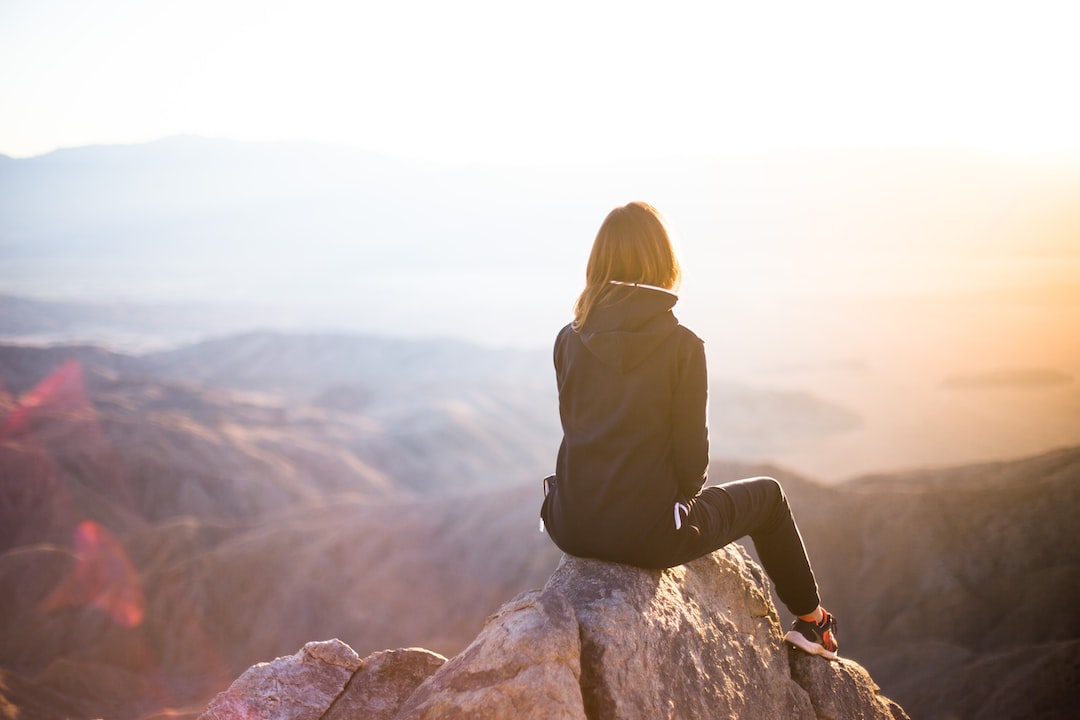 ---
If you're looking to elevate your quality of life, the High Country of Victoria and New South Wales offers a unique blend of natural beauty, adventure, and culture. From breath-taking sights to delicious food and diverse recreational activities, you'll find everything you need to enjoy a more fulfilling existence. This comprehensive guide will help you make the most of your high country living experience.
Table of Contents
Sightseeing and Natural Attractions
The High Country provides countless opportunities for sightseeing, with its stunning landscapes and abundant natural attractions. Here are some must-see sights to take in while exploring the region:
Majestic Mountains
Experience the awe-inspiring mountains of the region, such as the Australian Alps and Mount Bogong, the highest peak in Victoria. Take a scenic drive, enjoy a leisurely hike, or challenge yourself with a more demanding trek up a mountain trail.
Scenic Valleys and Gorges
Marvel at the natural beauty of spectacular valleys, such as the King Valley and Ovens Valley. Discover the striking Wollemi Gorge, which offers incredible vistas and diverse flora and fauna.
Enchanting Waterfalls
Explore the enchanting Erskine Falls and McKenzie Falls, which cascade over ancient rocks and create tranquil pools perfect for a refreshing swimming spot. Don't forget to capture these breathtaking natural wonders on camera!
Culinary Delights
The High Country is a food lover's paradise, boasting an array of quality dining options. From casual cafes to fine dining establishments, you'll find something to suit your taste buds:
Local Produce
Discover the region's diverse range of farm-to-table offerings, such as locally grown fruits, vegetables, and cheeses. Visit farmers' markets, and purchase fresh produce directly from the source.
Wineries and Breweries
Sample the world-class wines and craft beers produced in the area, such as those from the King Valley and Beechworth regions. Join a guided tour, or explore the vineyards and breweries at your own pace.
Exceptional Dining Options
Indulge in sumptuous meals at renowned restaurants and cafes, where talented chefs incorporate fresh, local ingredients to create a memorable dining experience. Don't miss the famous Du Fermier in Trentham or the equally popular Provenance in Beechworth.
Outdoor and Recreational Activities
High Country living provides a vast array of outdoor activities catering to various interests and fitness levels. From hiking and skiing to horse riding and mountain biking, there's never a dull moment in this spectacular region:
Hiking and Bushwalking
Choose from countless hiking trails, such as the iconic Australian Alps Walking Track or the scenic Mount Hotham to Falls Creek Alpine Crossing. Breathe in the fresh mountain air and immerse yourself in the pristine natural environment.
Skiing and Snowboarding
Experience world-class skiing and snowboarding opportunities at renowned resorts like Falls Creek, Mount Hotham, and Mount Buller. Whether you're a seasoned pro or a beginner, you'll find slopes that cater to your skill level.
Horse Riding and Mountain Biking
Explore the picturesque High Country on horseback or by mountain bike, taking in the stunning views and reconnecting with nature. Choose from guided tours or embark on a self-guided adventure.
Fishing and Water Sports
Take advantage of the region's numerous lakes, rivers, and streams, which offer excellent fishing and water sport opportunities. From peaceful fly fishing to adrenaline-pumping white-water rafting, there's something for everyone.
Historical and Cultural Experiences
High Country living isn't only about its stunning natural beauty; the region is also rich in history and culture. Delve into the stories of the past and immerse yourself in local heritage:
Gold Rush History
Discover the fascinating history of Australia's gold rush era with visits to historic towns such as Beechworth and Sovereign Hill. Explore gold mines, pan for gold, and learn about the challenges faced by early settlers.
Indigenous Culture
Gain insights into the rich and diverse Indigenous culture of the region. Visit significant sites such as Tydeman's Hut and Mount Pilot, and attend local festivals celebrating Indigenous arts, music, dance, and storytelling.
Local Museums and Galleries
Browse the numerous museums and galleries showcasing the history, art, and culture of the High Country. Must-see institutions include the Alpine Heritage Museum and the Milawa Cheese Factory Gallery.
Finding Your High Country Community
While exploring the natural beauty and culture of the High Country, you'll also have opportunities to connect with like-minded individuals and become part of the vibrant community:
Local Events and Festivals
Attend various events and festivals that celebrate the region's culture, such as the Man from Snowy River Bush Festival and Beechworth Golden Horseshoes Festival. Engage with locals and fellow travelers alike through these shared experiences.
Social and Sporting Clubs
Join local clubs and organizations to pursue your interests and make new friends. From sports teams to creative workshops, there are countless ways to get involved in the High Country community.
Volunteer Opportunities
Give back to the region through volunteer work, such as participating in environmental conservation projects or lending a hand at cultural events. Your efforts will help preserve the beauty and heritage of the High Country and foster a sense of belonging to this special part of the world.
Frequently Asked Questions
Before embarking on your High Country journey, review these commonly asked questions to help you plan your adventure.
When is the best time to visit the High Country?
Every season has something special to offer in the High Country. Spring and summer bring blooming wildflowers and ideal conditions for hiking and water sports, while autumn is a feast for the eyes with colorful foliage. Winter is perfect for skiing and snowboarding and taking in the stunning snow-covered landscapes.
What type of accommodations are available?
From luxury lodges to cozy cabins, comfortable motels to family-friendly caravan parks, you'll find a range of accommodations to suit your preferences and budget. To ensure the perfect stay, book well in advance, especially during peak seasons.
Are there guided tours available?
Yes, there are numerous guided tours that showcase the best of the High Country. Whether you're interested in wine tasting, exploring historic sites, or hitting the trails on horseback or bike, you'll find a tour that caters to your interests.
Do I need a car to get around?
While public transport options are limited, having a car allows you to explore the region at your own pace and reach more remote attractions. Car rentals are available in major towns, and it's essential to choose a vehicle suitable for the region's varying terrain.
In summary, High Country living offers the perfect opportunity to elevate your quality of life through its exceptional natural beauty, rich culture, and diverse recreational opportunities. With countless sights to see, culinary experiences to savor, and adventures to embark upon, the High Country lifestyle promises a more fulfilling existence. Cheers to High Country Life!